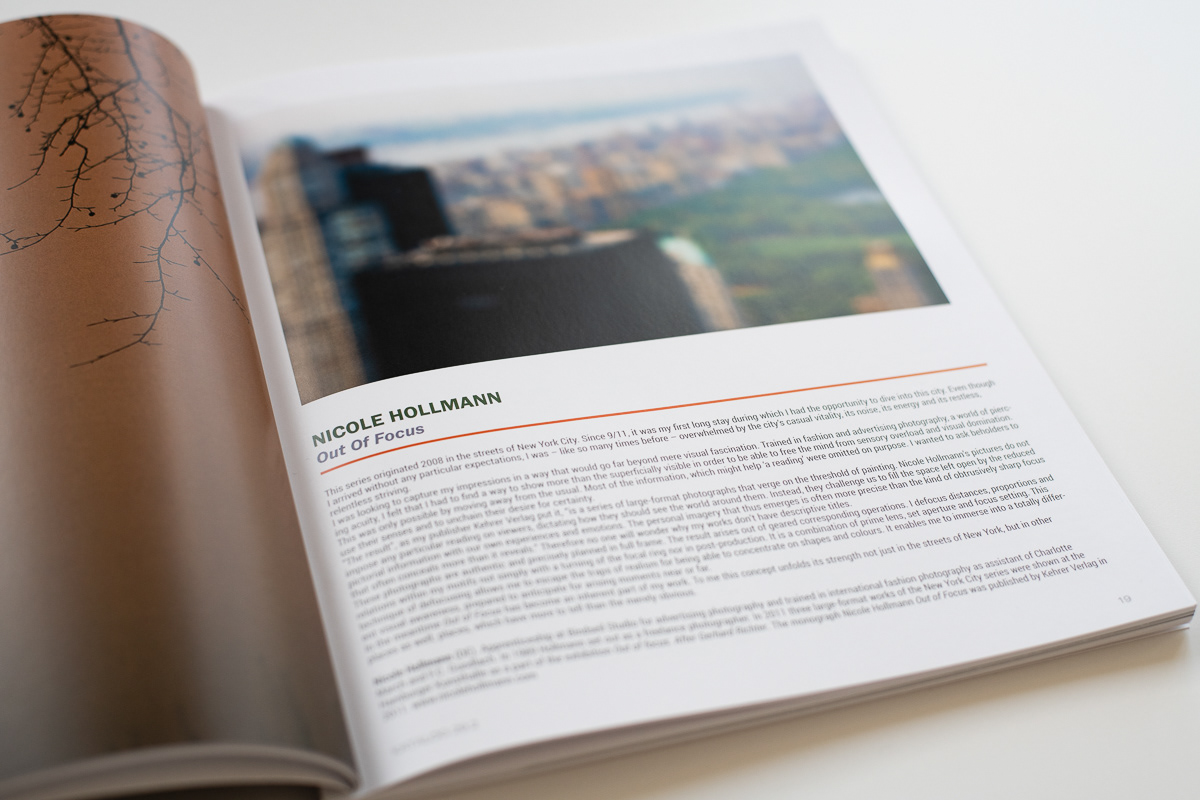 N

icole Hollmann

,
December 2018
This series originated 2008 in the streets of New York City. Since 9/11, it was my first long stay during which I had the opportunity to dive into this city. Even though I arrived without any particular expectations, I was – like so many times before – overwhelmed by the city's casual vitality, its noise, its energy and its restless, relentless striving.
I was looking to capture my impressions in a way that would go far beyond mere visual fascination. Trained in fashion and advertising photography, a world of piercing acuity, I felt that I had to find a way to show more than the superficially visible in order to be able to free the mind from sensory overload and visual domination. This was only possible by moving away from the usual. Most of the information, which might help 'a reading' were omitted on purpose. I wanted to ask beholders to use their senses and to unchain their desire for certainty. 
»The result«, as my publisher Kehrer Verlag put it, »is a series of large-format photographs that verge on the threshold of painting. Nicole Hollmann's pictures do not impose any particular reading on viewers, dictating how they should see the world around them. Instead, they challenge us to fill the space left open by the reduced pictorial information with our own experiences and emotions. The personal imagery that thus emerges is often more precise than the kind of obtrusively sharp focus that often conceals more than it reveals.« Therefore no one will wonder why my works don't have descriptive titles. 
These photographs are authentic and precisely planned in full frame. The result arises out of geared corresponding operations. I defocus distances, proportions and relations within my motifs not simply with a turning of the focal ring nor in post-production. It is a combination of prime lens, set aperture and focus setting. This technique of defocusing allows me to escape the traps of realism for being able to concentrate on shapes and colours. It enables me to immerse into a totally different visual awareness, prepared to anticipate for arising moments near or far. 
In the meantime Out of Focus has become an inherent part of my work. To me this concept unfolds its strength not just in the streets of New York, but in other places as well; places, which have more to tell than the merely obvious. 
Nicole Hollmann
(DE). Apprenticeship at Bindseil Studio for advertising photography and trained in international fashion photography as assistant of Charlotte March and F.C. Gundlach. In 1989 Hollmann set out as a freelance photographer. In 2011 three large-format works of the New York City series were shown at the Hamburger Kunsthalle as a part of the exhibition Out of focus. After Gerhard Richter. The monograph Nicole Hollmann Out of Focus was published by Kehrer Verlag in 2011. www.nicolehollmann.com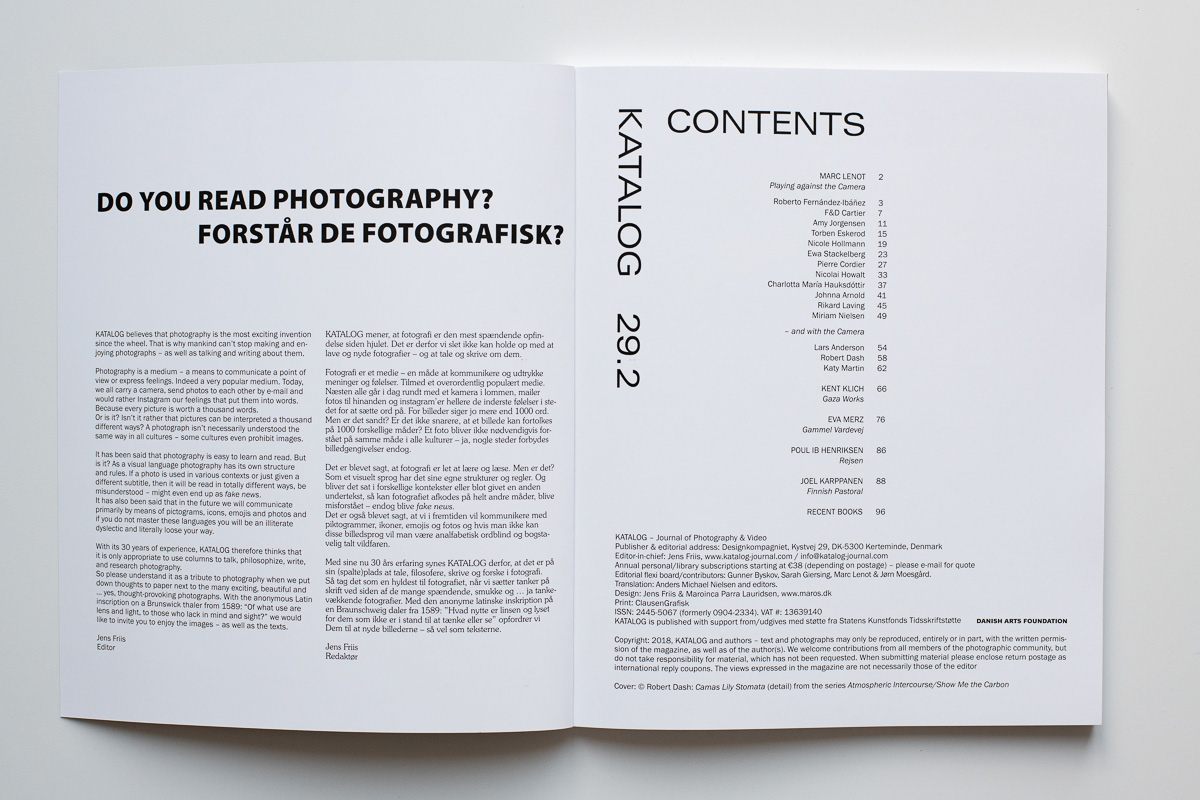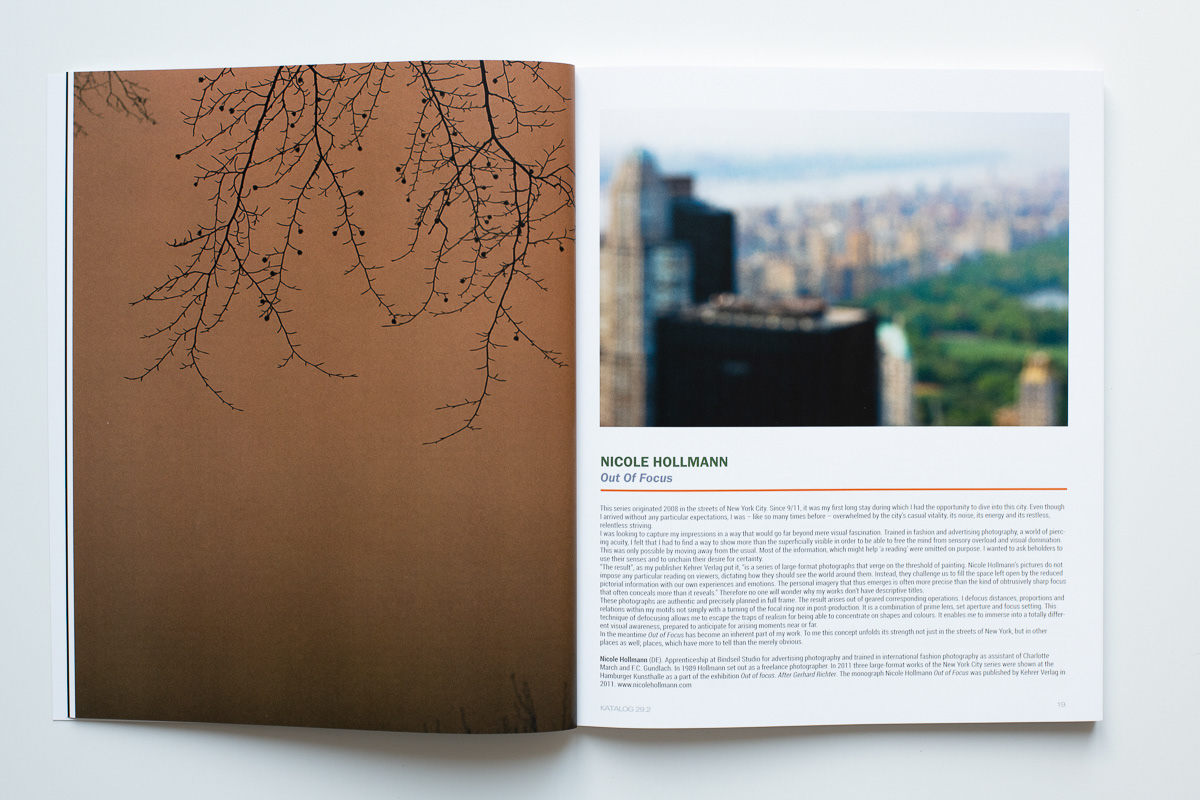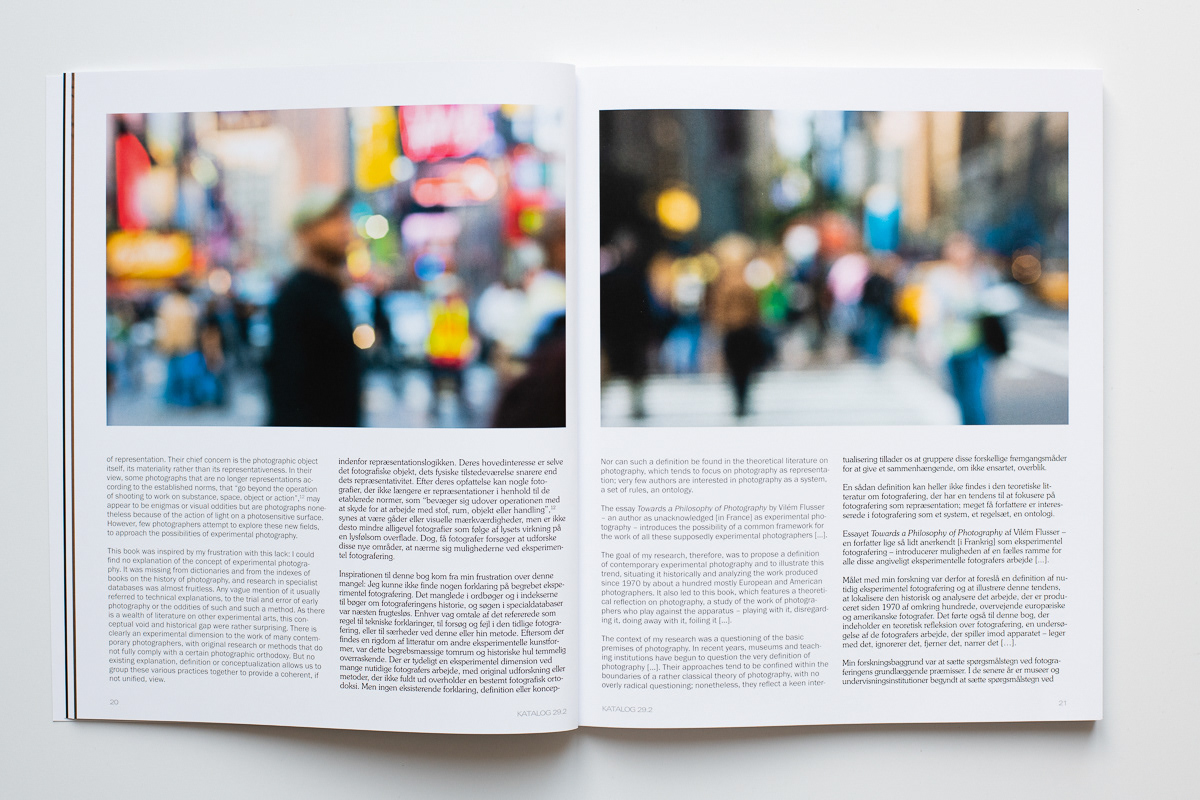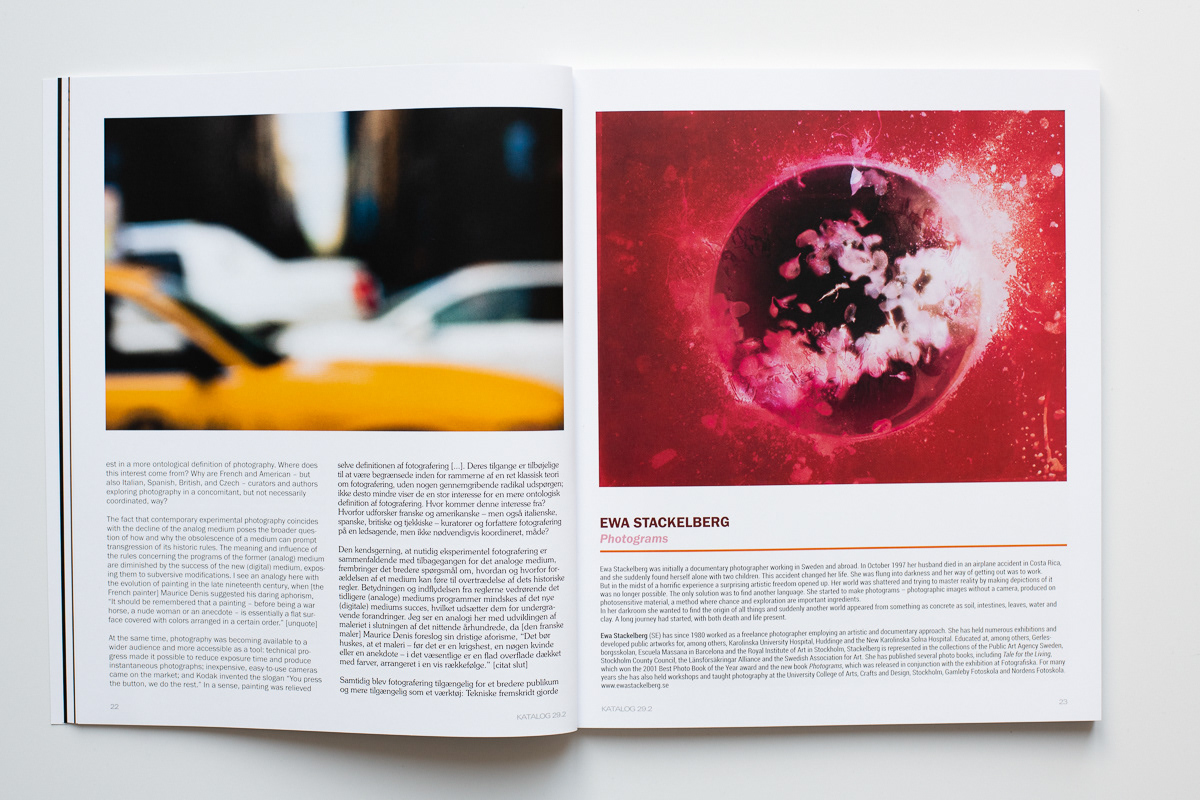 Founded in 1988, KATALOG – Journal of Photography & Video is the longest standing Scandinavian photographic art magazine. As a bi-lingual magazine in English and Danish/Scandinavian it connects the Nordic art scene with the rest of the world presenting the best of both to its international subscribers. In three issues yearly, in-depth articles on contemporary art photography and photographers, portfolio presentations, debates, reviews of exhibitions and books is published.
Jens Friis, Kerteminde, Denmark